EDIT MAIN
Staff
Superintendent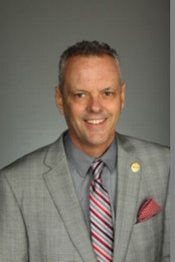 Mr. John Hunter
Superintendent
IAQ Coordinator
I began my career in 1984 as an elementary teacher in Elkhart, Indiana. I was fortunate to teach grade 3 and grade 5. Following seven years of teaching, I served as an elementary principal in Goshen and Chesterton, Indiana. After serving as a teacher, coach, elementary principal and coordinator, I was named superintendent in 2005. It is an honor and a privilege to lead the Union Township School Corporation. I am proud of the outstanding opportunities we offer "Every Student, Every Day". Our schools are committed to improving student achievement by meeting and exceeding national, state and district standards. To accomplish these goals, it is imperative we strengthen the partnership with the corporation's educational team- students, parents, staff and community. It is through collaboration with our team that we provide a safe, nurturing and thriving educational environment for each of our children. Every member of the district's certified and classified staff is committed to assisting parents with the success of their child or children. We enjoy the partnership we have with the Union Township Community to provide for our children. We are committed to continue providing our students with the best education and co-curricular and extra-curricular opportunities.
---
Assistant Superintendent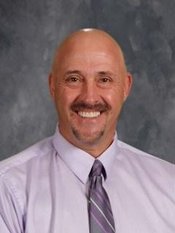 Mr. Jack Birmingham
Assistant Superintendent
District 504 Coordinator
McKinney/Vento Liason
I am very humbled and honored to serve as the Assistant Superintendent for our wonderful learning community here in the Union Township School Corporation. I bring over 30 years of experience in education, serving as a teacher or an administrator in all grades K-12. I have had the privilege to teach students with varying needs from special education to advanced placement classes and I am excited to reflect on these experiences to better serve our students and understand how their learning occurs. Additionally, my 17 years of being a school administrator at all grade levels will allow me to contribute valuable insight to our school teachers, principals and community stakeholders!My wife Doreen and I have four children that we are very proud of! Tyler iresides in Indianapolis, Maranda is a senior at Manchester University, Gracie is a sophomore at Indiana State University and Serena is a senior at Kouts High School.
Again, I am very excited to be a part of this wonderful district!
---
Chief Information Officer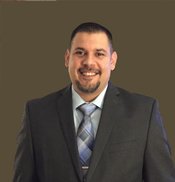 Mr. Gerard Manzo
Chief Information Officer
I am happy to have been born and raised in northwest Indiana and enjoy being part of our close knit communities. I am a graduate of Purdue University and hold degrees in Application Programming, and Systems Analysis and Design. I have 20 years of experience in the Information Technology field. I have worked in many industries including transportation, health care, financial industries, and now K12. I am committed to providing a technology rich environment where our students and faculty can thrive and achieve. It is a privilege to effect positive change in our student's lives and provide them the resources to succeed.
---
Business Manager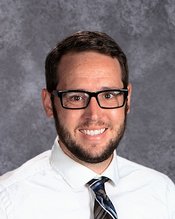 Philip McKelvey
Business Manager/Treasurer
Mr. Philip McKelvey, is the Business Manager/Treasurer for Union Township School Corporation. Philip has been a trusted employee of Union Township for the last 6 years. He was previously in the 8th grade math role, and then moved to the math department in the High School.
This year, he is new to central office, filling our business manager role, which he is enjoying. He is a graduate of Grand Valley State University in Grand Rapids, Michigan with a degree in Mathematics.
Mr. McKelvey was married last summer to his wife, Clare. They enjoy spending time with friends and hosting game nights. In the summer, you can find the two vacationing in Northern Michigan, or sticking close to home, exploring their new town of Crown Point.
---
Executive Secretary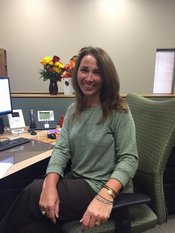 Kelley Lemley
Executive Secretary/Payroll
Email: klemley@union.k12.in.us
Mrs. Lemley joined the team in September 2015. She and her husband Dewey have two children, Kelsey and Kody. She values the time she spends with her family and is excited to be a part of the Bearcat Community!
---
Bookkeeper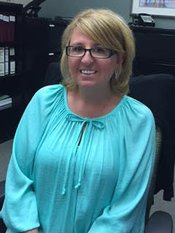 Tammy Gasienica
Bookkeeper/Accounts Payable
Email: tgasienica@union.k12.in.us
Mrs. Gasienica joined our team in August 2016. Tammy is proud to say she is a Wheeler High School graduate and excited to be a part of the Bearcat team again! Her husband, Mike and her have one son, Mason. Tammy holds an Associates Degree of Science in Accounting, a Bachelors Degree of Science in Business Administration, and a professional Cosmetologist license.The Gasienicas enjoy spending time outdoors fishing and relaxing, riding 4-wheelers, and watching Mason "be a kid"! Tammy also enjoys baking, antique shopping, and bowling.