EDIT MAIN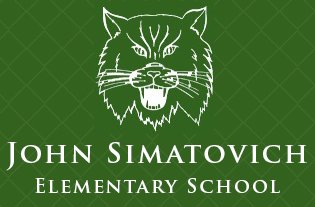 Welcome to JSE, home of the Lil' Bearcats!
John Simatovich is a character-based school where students not only learn the academic skills needed to succeed but also the life skills needed to become a successful adult. Our social/emotional character program provides students the opportunity to learn about themselves and others through monthly lessons, school-wide character education programs, group, and individual problem-solving and supportive meetings.
At JSE, the whole child matters, and we create an environment that guides the child to find his or her potential. We work collaboratively with teachers and parents, which, in turn, positively affects our students. We get to know our students and recognize the strengths in each one of them.
A bit about Mrs. Morton:
I have been in education for over ten years working with kids in various positions. I have worked as a teacher's aide and librarian in Union Township. I am proud to call Union Township home and be the mother of two Wheeler High School graduates, as well. Both of my children are currently attending universities in Indiana. When I'm not at school or with my kids and family, I enjoy spending time with my dogs, Hazyl and Nala.
As the Home School Advisor, my main responsibility is to serve as the "link" between home and school. We are all aware that in order for our children to thrive, educators and parents need to work in unison. I assist students, parents, and teachers in a variety of ways. I communicate with staff and parents regarding information and concerns. I meet with students depending on need, and I also teach several classes to students throughout the year. I also am responsible for transportation concerns and questions and supporting student attendance. Please keep us informed of any concern you have regarding your child. I look forward to working together with you to provide the best support for your child to be successful in the classroom.
Please contact me at school, ext. 3003 or by the email link above, if you have any concerns regarding your child or have any questions about our programs.
All students receive College and Career Readiness lessons throughout the year. During the month of September, students and staff are invited to focus on "What will happen when I graduate from high school?" By partnering with local organizations, students will learn the importance of focusing on character attributes and successful learning characteristics! As they grow and develop, our hope is that these skills propel them to be successful teenagers and adults!