EDIT MAIN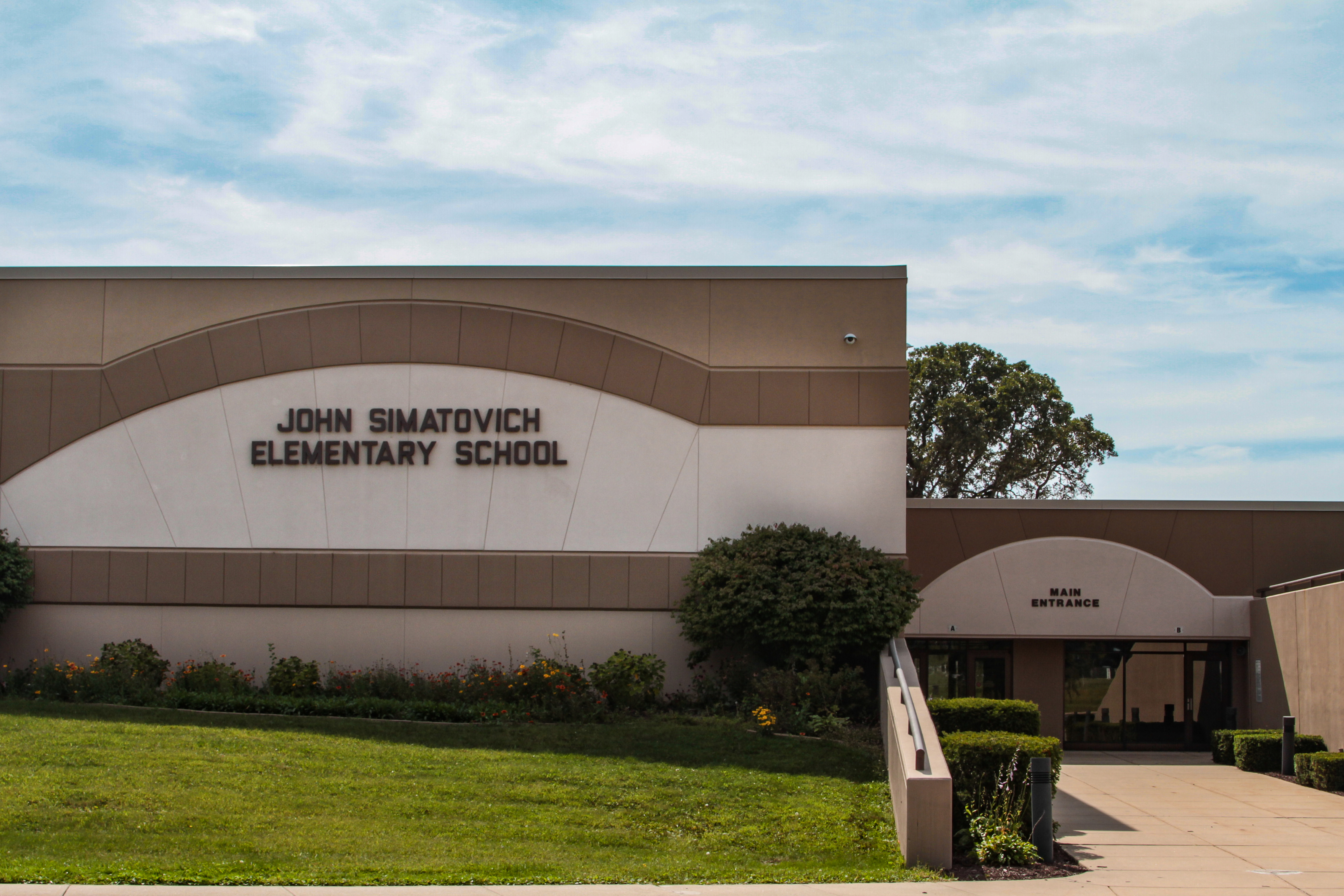 About the School
Welcome to JSE!
John Simatovich Elementary School is located at
424 West 500 North Valparaiso, Indiana 46385
Phone: 219.759.2508 Fax: 219.759.6634
Records Requests can be faxed or e-mailed to our JSE Secretary at cminton@union.k12.in.us
About JSE...
John Simatovich Elementary was built in 1981 with renovations and additions in 1985, 1991, and 1997. The building's design allows for freedom of movement, disability access, and grade clustering. It lies in the northeastern corner of the township in Porter County near the southern tip of Lake Michigan. The building houses approximately 300 students in Kindergarten through fifth grade. Most students are bused to the school with a small number of students transported by car and a few who walk to school each day.
We are very fortunate to have a beautiful facility and grounds. The custodial staff takes great pride in maintaining our building and grounds in a meticulous manner. We have a beautiful library, gymnasium, and state of the art computer labs. All of our classrooms are equipped with Smart Board technology. Our academic curriculum is aligned with the Indiana College and Carreer Readiness Standards. We offer our students art, music, physical education, library science, and computer applications on a weekly basis. The atmosphere at JSE is friendly and warm. We are committed to providing a safe environment for all of our students.
JSE is a child-centered community with dedicated adults that promote responsibility, self-confidence, love of learning, and social and academic skills as essential foundations for our children to reach their maximum potential.
As elementary school is the beginning on which further education is based, the mission statement of John Simatovich Elementary, while corresponding directly to the corporation-wide mission statement, emphasizes the first level of the corporation's commitment to its students! Every Child...Every Day!